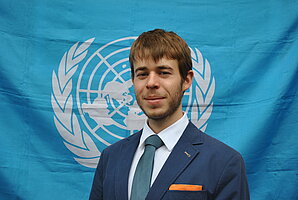 Organisation Germany
2. Semester
Medicine
I am in the NMUN programm out of the same reason, everybody gets up in the morning. Because it looks good in the CV. Next to that, I applied because learning stuff is not everything, thinking about stuff is also important. This is why I am in the NMUN program and this is also, what I am expecting from it. I want to experience a different approach to my subject of studies. (And of course I am in, for the charming and fabulous companionship)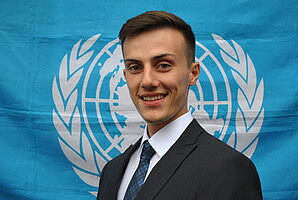 Organisation Germany
3. Semester
Political and Social Studies BA
I expect that this program not only provides one with basic information about the UN, but one rather improves their speaking skills, as well as their knowledge about different cultures and countries. Besides that, I am sure this program will be valuable for a personal devolpment and for being able to face great challenges now and in the future. I am glad to be part of this year's delegation and i am looking forward to make new experiences.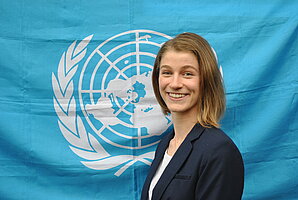 Organisation Germany
3. Semester
Physics BA
I am excited to be part of this years delegation and to be participating in NMUN 2018. I think it is a unique way of learning about politics, history and culture of a country and a chance to gain a new perspective on international matters. I am convinced that the preparation process and the conferences we are participating in will lead to a better understanding of international relations and global policy making. Furthermore I am looking forward to be debating with students from all over the world.