Cultural Studies goes YouTube
07/14/2023
From social media to the mobility revolution - a new YouTube site, in which the University of Würzburg is involved, presents cultural studies in a way that makes it interesting for young people.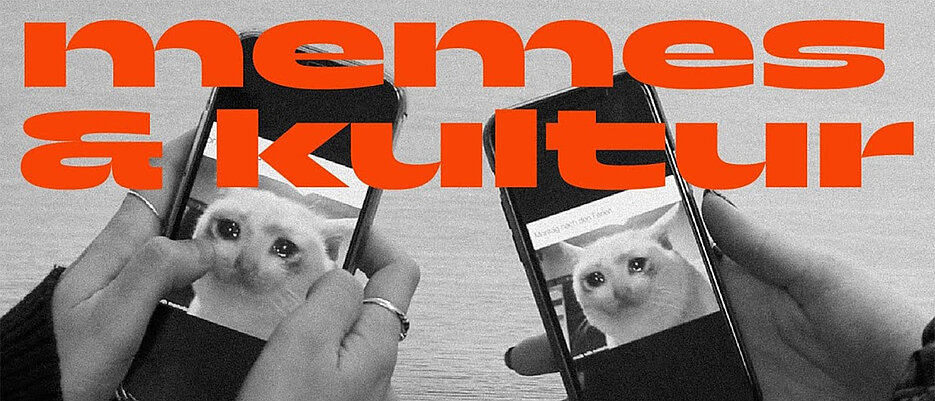 From meme culture to discussions about gender: the new YouTube channel "überalltag" looks at social phenomena from a cultural studies perspective. (Image: Nikola Nölle / Uni Würzburg)
Where does the hype about memes come from among young people? Who actually owns the public space? And: How do discussions about gender change our society? A new YouTube channel, in which the University of Würzburg (JMU) is involved, now offers a cultural-scientific classification of these questions. On "überalltag. kultur erklärt", users learn in short, generally understandable videos what various social phenomena of our time are all about from the perspective of empirical cultural studies. For international viewers English subtitles are available.
"With 'überalltag' we take up current topics, such as dealing with social media, the mobility revolution, gender studies and much more," explains Prof. Michaela Fenske, co-initiator of the YouTube presence and Chair of the Department of European Ethnology at the University of Würzburg. "Our goal is to present cultural studies knowledge in an exciting way, especially for schoolchildren, and to offer them points of contact with empirical cultural studies," adds Nikola Nölle, research assistant at Fenske's department. "To achieve this, we deliberately avoid complex technical language and instead focus on concrete examples and the discussion of life issues that concern many young people.
Students learn new ways of imparting knowledge
The 10-minute films were created as part of the teaching initiative "kulturwissen vermitteln" (imparting cultural knowledge), a cooperation between Fenske and Nölle's department and the Institute for Cultural Anthropology at the University of Freiburg. Within the framework of courses in Freiburg and Würzburg, students learn how to prepare their subject knowledge and convey it to pupils. In short explanatory films, they each focus on a socially relevant topic. An essential part of the course is to work out a cultural-scientific and target-group-oriented film concept.
In addition, the students acquire practical skills in film production - in workshops on script development, film basics and editing. The seminar thus combines specialized knowledge, science communication and film production and enables cross-location learning as well as networking between the two institutions.
The first film series, which was created as part of the project and comprises a total of eight films, has been published on the YouTube channel since mid-June 2023. A new video appears every Thursday. The second film series is currently being produced by a new group of students and will be published from October 2023. It will cover topics such as veganism, the Ukraine war and climate protests.
The project is funded by the Innovation in University Teaching Foundation and runs from September 2022 to November 2023. Alongside Michaela Fenske Nikola Nölle is taking over the project management from the Würzburg side. In addition, Nölle leads the course with the students and works with them on the conception and implementation of the videos.
The Chair of European Ethnology at the University of Würzburg
The Chair of European Ethnology at the University of Würzburg, headed by Prof. Michaela Fenske, is concerned with the study of everyday cultures in Europe. One focus is on the study of material and immaterial aspects of the present and history, such as values, traditions and social practices. Research interests include studies on multi-species relations, the anthropology of the rural, the study of narrative culture and historical anthropology.
Link to YouTube: https://www.youtube.com/@ueberalltag/featured
Contact
Prof. Michaela Fenske, michaela.fenske@uni-wuerzburg.de, t: +49 931 31-89921
Nikola Nölle, nikola.noelle@uni-wuerzburg.de