JMU Secures Top Places in Shanghai Ranking
08/28/2020
The prestigious Shanghai Ranking puts the University of Würzburg again among the top 300 universities in the world – ranking 203rd this year. In Germany, the university has climbed to 11th place.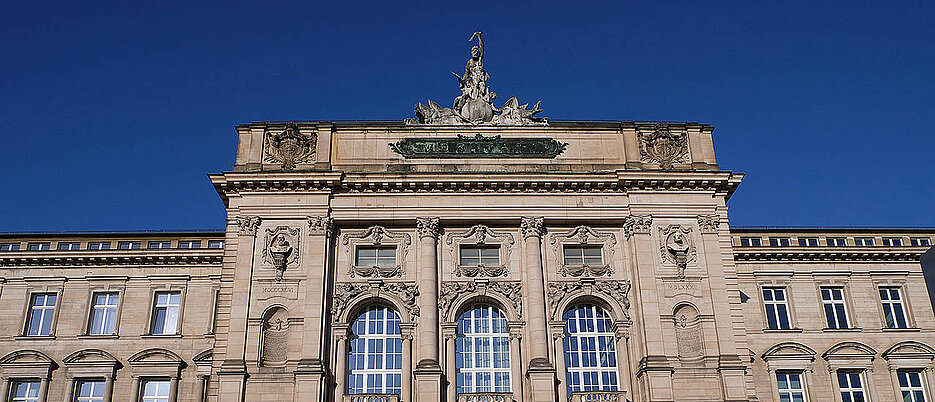 The Shanghai Ranking puts the University of Würzburg again among the top 300 universities in the world. (Image: Robert Emmerich / Universität Würzburg)
Since 2003, the Jiao Tong University of Shanghai has presented the "Academic Ranking of Universities Worldwide" which is better known as the Shanghai Ranking. Its latest edition was published online in mid-August 2020.
The total result of the Shanghai Ranking, puts the University of Würzburg (JMU) among the top 300 universities in the world and among the top 19 in Germany. More specifically, the JMU ranks in 203rd place worldwide. In Germany it even ranks 11th which is up by four places compared to last year. In Bavarian comparison, only the two Munich universities have done better. Harvard and Stanford University (US) and the University of Cambridge in England again lead the ranking.
Ranking by subjects
The University of Würzburg achieved very good results again in the ranking by academic subjects in the 2020 Shanghai Ranking. Its biomedical research, for example, is excellently positioned in the "Biomedical Engineering" category where it is among the leading 75 institutions worldwide. In the fields of "Ecology" and "Medical Technology", too, the University of Würzburg ranks among the top 100 addresses in the world.
Academic performance in biology and chemistry is also world-class, ranking Würzburg as one of the best 150 universities worldwide. The JMU is among the top 200 universities in biotechnology, clinical medicine, physics, psychology and dentistry.
About the Shanghai Ranking
The Center for World-Class Universities of Shanghai Jiao Tong University uses six parameters to evaluate the research performance of universities. This includes the number of alumni and the number of staff currently employed by the university who have won other prestigious awards, the number of papers published in the journals "Nature" and "Science" or the number of highly cited researchers. The ranking compares more than 2000 universities on this basis; the results of the top 1000 universities are published.
Results of other rankings
The University of Würzburg regularly achieves excellent results in other research rankings, too. Of note are the university's successes in the categories "Life and Earth Sciences in the latest Leiden Ranking (1st in Germany and 61st in the world) as well as "Biomedical and Health Sciences" (4th in Germany and 88th worldwide). These figures are also confirmed by the renowned Nature Index Ranking which has acknowledged the JMU's research excellence in chemistry, physics, medicine and biology for years. In 2020, the department of chemistry ranks 84th globally and 6th in Germany; the physics department ranks 85th worldwide and 7th in Germany. Würzburg life sciences are ranked 12th among German universities.