International Perspectives Through Digital Dialogue
04/30/2019
On May 8, the Service Centre for Innovation in Teaching and Learning invites you to attend an English language "Gute-Lehre" talk and workshop on "Virtual Exchange for Education Innovation and Internationalisation at Home".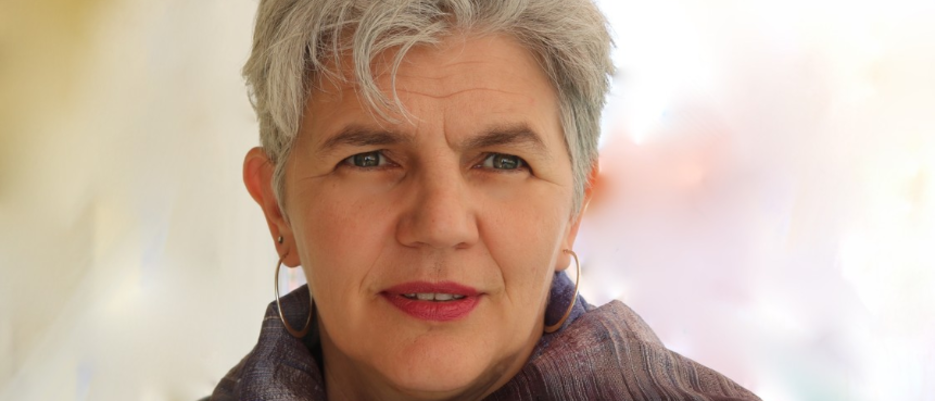 Dr. Francesca Helm (University of Padua). Foto: privat
The presenter Dr. Francesca Helm (University of Padua) will be accompanied Philipp Möcklinghoff (Erasmus+ Virtual Exchange Facilitator). Both events will focus on the question of how lecturers can use Virtual Exchange (VE) to orient their teaching internationally as well as the potential benefits for students.
The lecture with a welcoming address by Prof. Dr. Barış Kabak (Vice-rector for Internationalisation) is open to all interested individuals, and is particularly relevant for students who wish to further their intercultural education or become facilitators. The workshop is aimed at teachers who would like to implement VE themselves. Educators who already have concrete teaching projects in mind and those who are interested in learning how to take advantage of the possibilities offered by VE in their teaching for the first time can benefit equally from the workshop.
Virtual Exchange for Internationalisation 'at Home'
Although many different VE orientations and design possibilities exist, they all share a common element: they are digital teaching and learning settings that enable students to acquire intercultural experience without having to travel, thus sparing them financial expense and organisational effort. Here the focus is on direct personal interaction, through which VE should ideally be able to initiate transformative learning.
One of the established VE formats is the so-called "Online Facilitated Dialogue", i.e. moderated webinars in which young people share their views on socio-political and political topics, reflect on their own influences, develop new perspectives, and learn to negotiate them constructively. Discussions are chaired by "facilitators", i.e. tutors specially trained for this role in the online setting. The webinars take place over a period of four to eight weeks and can be easily integrated into university teaching The practical application of English as a second language or the development of culturally reflective critical thinking are just a few of this format's possible objectives.
VE can also be implemented in the form of transnational, interdisciplinary teaching collaborations – projects like Erasmus+ Virtual Exchange and EVOLVE have created infrastructures for this. Such activity includes "online fairs" for international networking among teachers and the initiation of collaborative VE projects or training webinars that support teachers in the conception and realization of their teaching projects.
New pathways towards Integrated Teaching and Learning
Institutions such as the European Commission or the Coimbra Group, a European university network, of which the University of Würzburg is also a member, have recognized the added educational value of VE. However, its implementation at universities is still in its infancy; this is confirmed by the EVOLVE Project Baseline Study published in March. According to the study, many higher education professionals across Europe have no clear idea of what VE is or how students and teachers can benefit from this approach. Many conceptual questions also arise both for teachers and at the institutional level: How can VE be integrated into the curriculum? How does it affect educational design processes? Which forms of assessment are appropriate? To what extent do the roles of teachers and students change?
Francesca Helm will address these and other questions in her talk. She will both discuss the programmes of Erasmus+ and EVOLVE and present practical examples to explore the potential of VE. Additionally, Philipp Möcklinghoff, who is familiar with the Online Facilitated Dialogue of Erasmus+ from both the participants' and facilitators' perspective, will share his previous experiences with this format and its practical application.
A Living Example of Coimbra Group Collaboration
Not only is Francesca Helm a leading researcher and practitioner in the field of VE at JMU, she is also the new chairperson of the working group "Education Innovation" within the Coimbra Group.
Within the shared context of this working group, Kristina Förster, from the department of University Didactics / ProfiLehre, informs and advises professional teachers on VE and other topics concerning theinternationalisation of teaching and learning.
The Career Centre team around Dr. Annette Retsch (a member of the working group "Employability" of the Coimbra Group) has compiled further information and offers for students.
Registration and further Information:
The talk will take place from 12.15 until 1.30 p.m. in Lecture Hall 0.001, Zentrales Seminar- und Hörsaalgebäude (Z6), Hubland Campus. The workshop will be held from 2 to 6 p.m. in Room 01.105, Bibliotheks- und Seminarzentrum.
For their attendance, teachers will receive 2 (talk) / 4 (workshop) work credit units in the Area A towards obtaining their Teaching Certificate of the Bavarian Universities (Basic Level).
Please registerhere:
Activities of the Coimbra Group