Expert in artificial photosynthesis
02/14/2019
Chemistry professor Antoni Llobet (Spain) joins the University of Würzburg with a research prize from the Alexander von Humboldt Foundation. He is a worldwide leading expert in the field of oxidative water splitting with sunlight.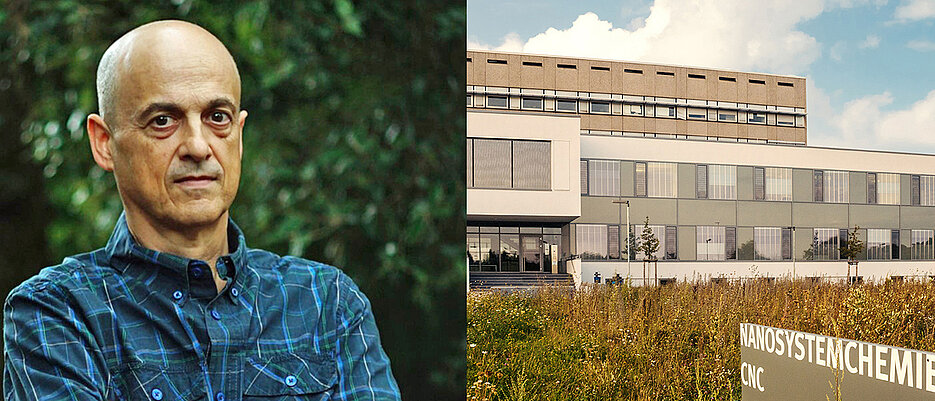 Professor Antoni Llobet forscht mit einem Humboldt-Preis am Zentrum für Nanosystemchemie der Uni Würzburg. (Image: privat)
The Alexander von Humboldt Foundation (Germany) awards research prizes to outstanding foreign scientists. The award winners are invited to work for a while at research institutions in Germany that they have selected themselves.
Chemistry professor Antoni Llobet from Barcelona is now joining Julius-Maximilians-Universität Würzburg (JMU) in Bavaria, Germany, as a Humboldt award winner. Since February 1, 2019, he has been working with Professor Frank Würthner at the Center for Nanosystems Chemistry for several months. The two chemists want to establish a long-term cooperation.
Effective catalysts developed
At the JMU Center for Nanosystems Chemistry, work is being done on the realization of artificial photosynthesis, among other things. One goal is to use the energy of sunlight for the production of fuels. To achieve this, it is necessary to master the light-driven cleavage of water molecules – a complex process that can be achieved with catalysts based on transition metals.
"It is precisely in this field that Antoni Llobet is the world's leading expert," says Würthner. With ruthenium as a transition metal, Professor Llobet has developed the most effective catalysts to date for oxidative water splitting. In addition, he recently succeeded in incorporating his catalysts into photoelectrochemical cells – a decisive step for further success in this field, according to Würthner. The two chemists now want to work together on this.
The career of the Humboldt Prize winner
Antoni Llobet, born in 1960, has been professor at the Universitat Autònoma de Barcelona since 2004 and since 2006 also head of a research group at the Institute of Chemical Research of Catalonia (Tarragona). In the course of his career, he has researched and taught in Belgium, England, Spain and the USA. He has received several awards for his work.
Center for Nanosystems Chemistry
The Center for Nanosystems Chemistry (CNC) at JMU was equipped with a research building in 2016 as part of the Bavarian research programme "Solar Technologies Go Hybrid". Under the direction of Frank Würthner, work is being carried out here, among other things, on creating complex molecular networks that enable the efficient absorption and conversion of sunlight. These networks should enable the efficiency of organic photovoltaics to be further increased.
Another goal at CNC is the development of artificial chloroplasts that – similar to plants – use the energy of sunlight to generate fuels. Such artificial photosynthesis could help to reduce the carbon dioxide content of the atmosphere and produce energy-rich raw materials such as sugar, starch and the gas methane.
Web Links