Townhall on the Excellence Strategy
| | |
| --- | --- |
| Date: | 09/19/2023, 5:00 PM - 6:00 PM |
| Category: | Info-Veranstaltung |
| Location: | Main Lecture Hall, Rudolf Virchow Center for Integrative and Translational Bioimaging, Building D15, Josef-Schneider-Straße 2, 97080 Würzburg |
| Organizer: | Universität Würzburg |
| Speaker: | Prof. Dr. Paul Pauli and Prof. Dr. Caroline Kisker |
On 19 September 2023, the University invites all English-speaking employees to a Townhall where information about the Excellence Strategy of the German federal & state governments and the University of Würzburg's draft proposals will be presented.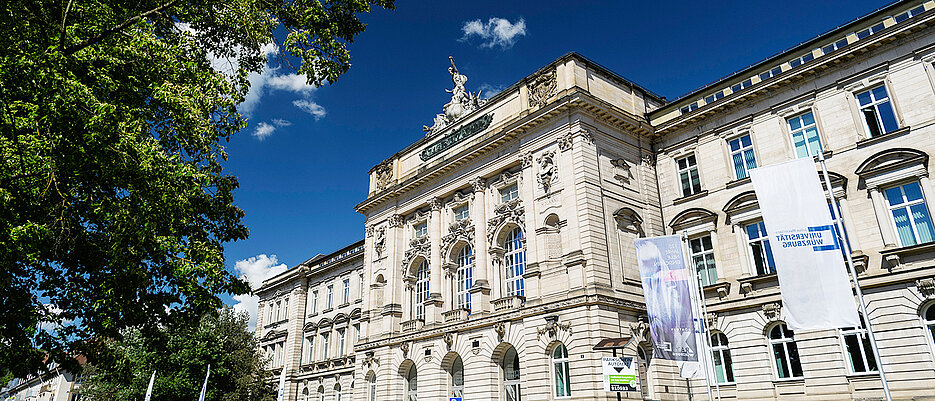 The University of Würzburg is involved in five drafts for new clusters of excellence within the Excellence Strategy. Four of them were submitted in association with other Bavarian universities, one as an individual application. The applications focus on topics such as research on climate change, the development of new drugs and therapies, and approaches to answering pressing social questions.
How will our everyday university life change as a result of these projects?
To what extent do these applications promote the further development process of our university and in which areas will we benefit?
President Paul Pauli and Vice President Caroline Kisker inform you about the current status of the applications and would like to address the following questions: What does the university expect from the Excellence Strategy? How will our everyday life at the University change as a result? And: To what extent will areas outside the clusters of excellence also benefit? Together with you, we will take a look at the program, answer your questions and show how we are positioning ourselves for the competition.