Exhibition about Rudolf Virchow - founder of modern medicine
On the 8th December 2022 the opening ceremony of the exhibition about the life and work of Rudolf Virchow took place at the Rudolf Virchow Center. The exhibition can be visited until end of february in the foyer of the RVZ/IMIB/HIRI building.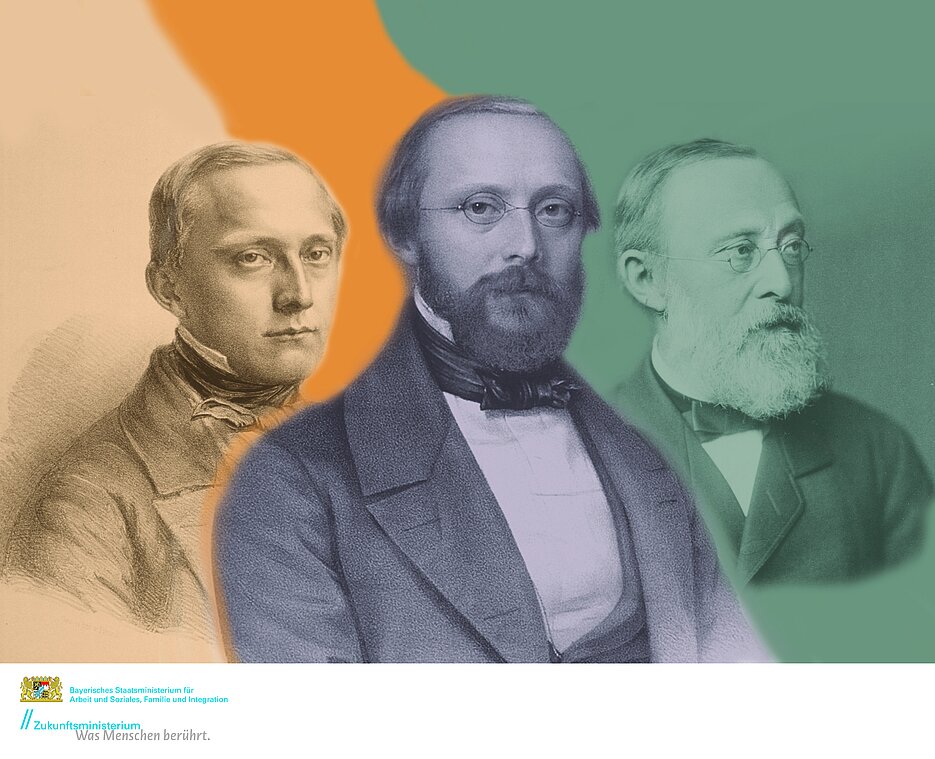 Rudolf Virchow is one of the greatest physicians in history. In Würzburg, he achieved spectacular research successes in the newly established chair of pathological anatomy in the 1850s. It was at the Juliusspital that he developed his "Cellular Pathology", which became so famous and set a completely new direction for medicine.
An exhibition rich in images in the foyer of the RVZ/IMIB/HIRI now illuminates the life and work of a man who played a decisive role in shaping the 19th century, but also the man behind his achievements. At the same time, an atmospheric picture of the tense 19th century unfolds, which was characterized by industrialization, revolutions and wars, by important reforms, discoveries and inventions.
There are two reasons why our Rudolf Virchow Center was named after him. First, Virchow was the first to recognize that diseases are based on disorders of the body's cells. His teaching of cellular pathology inspired the then burgeoning science-oriented medicine and brought him worldwide fame. The second reason is that Virchow had his most scientifically productive years at the University of Würzburg. Following his example, researchers at the Rudolf Virchow Center continue to search for the causes of diseases and better therapies - in proteins that are a thousand times smaller than individual cells.
The exhibition was curated by Martina Kerl, a graduate designer from Munich. The project is sponsored by the Bavarian State Ministry of Labor and Social Affairs, Family and Integration.
The exhibition is open from Monday to Friday between 8 a.m. and 6 p.m. and is freely accessible.
Registration for the opening of the exhibition on 08.12.2022