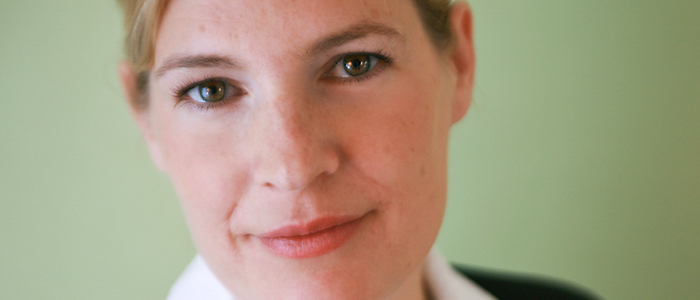 Institute for Terrestrial and Aquatic Wildlife Research
University of Veterinary Medicine Hannover, Foundation
Werftstrasse 6
25761 Buesum
Germany
…studied biology at the Christian Albrechts University in Kiel (Germany) and obtained her diploma in 2001. During her PhD under the supervision of Prof. Prof. hc. Dr. Ursula Siebert and a DAAD-funded research stay at the University of Valencia, Spain, she studied marine mammal parasite species - specifically their diversity, prevalence, and impacts on health. She joined the group "Pollutant-induced protein expression" of Veronka Hellwig at the Helmholtz Zentrum Geesthacht as a postdoctoral fellow in 2009. During this time she expanded her scope to include the immune responses of pinnipeds and cetaceans to contaminant exposure, work that involved developing molecular markers in Arctic and Antarctic marine environments. In 2013 she became a research associate at the Institute for Terrestrial and Aquatic Wildlife Research of the University of Veterinary Medicine Hannover. Fieldwork in Antarctica and Greenland as well as national and international collaborations were funded by EU projects BaltHealth and SATURN, the VolkswagenFoundation, BMU, BfN, and MELUND. Her scientific interests include parasite fauna of multiple aquatic hosts, life history and transmission pathways, molecular techniques to differentiate species and phylogeny – all in the context of developing bioindicators to better understand the effects of natural and anthropogenic stressors on wildlife health. Her output is used to develop baseline values that can be incorporated for conservation and management of vulnerable marine top predators under e.g. ICES and HELCOM.
Marine mammals are infected by a variety of endo- and ectoparasites which face multiple challenges when having to attach to their host. Arthropod parasites of marine mammals have developed specialised anatomical adaptations to secure their hold on aquatic hosts, and sophisticated strategies to enable transmission between vagile pelagic and amphibious wildlife. We have chosen to focus on three arthropod species that have adapted differently to their marine hosts: seal lice (hematophagous insects of terrestrial origin), whale lice (amphipod crustaceans of marine origin), and respiratory mites from the airways of seals. All three species have motile larvae that are transmitted during bodily contact of host individuals. Their exoskeleton has evolved by adapting materials and design to survive on gregarious and diving marine mammals. Little is known about the biology of marine mammal arthropod parasites, and even less about physical aspects of their life in this challenging environment. Novel approaches are required to provide more insight into the structural design, mechanical properties, and physical principles of their attachment and locomotion. In a unique collaboration, the Functional Morphology Group at the Christian Albrechts University of Kiel and the Institute of Terrestrial and Aquatic Wildlife Research at the University of Veterinary Medicine Hannover will join forces and their respective expertise to provide knowledge on relationships between the structure, material properties, and performance of attachment devices in selected arthropod parasite species. Data on their locomotion and recruitment dynamics will be studied for the first time and the results will provide new avenues for development of biologically-inspired surfaces and systems specialized for enhancement or reduction of frictional or adhesive forces. New data on the properties of attachment devices in different ontogenetic stages and their role in the life cycle will potentially reveal interesting veterinary aspects.
The research is Project 9 of the SPP 2332 PoP.