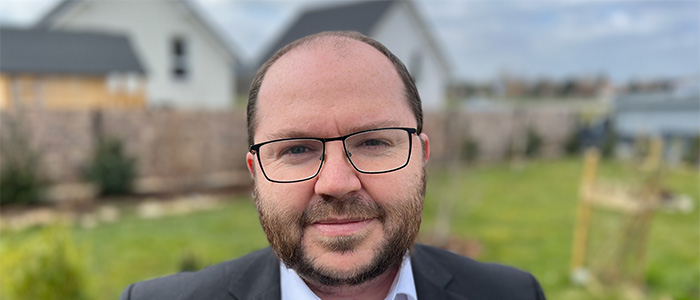 Institute of Biochemistry II

University Hospital Jena
Am Klinikum 1
07747 Jena
...is a biochemist and cell biologist. He studied Biochemistry and Molecular Biology at the Friedrich Schiller University Jena, where he did his Ph.D. in Cell Biology in 2007. Since 2015, he has headed the Junior Research Group "inspire" at the Jena University Hospital, focusing on the immune response to infection and host-microbiota interactions in the gut, liver, and lung. In 2017 he habilitated in Cell Biology and Biochemistry with his research on Organ-on-chip systems to study inflammatory processes in human 3D organ models.
2015 Head of Junior Research Group inspire, Jena University Hospital
2007 Ph.D. Cell Biology, Friedrich Schiller University Jena
2002 Dipl. Biochemist, Friedrich Schiller University Jena
Our work focuses on developing human 3D cell culture models to investigate mechanisms of host-microbiota and host-pathogen interactions with emphasis on the human immune system in the context of infectious diseases. To this end, we leverage immunocompetent organ-on-chip systems offering a flexible complexity and scalability with high translational potential to study biophysical aspects of parasite infection in a human liver model. The parallelized application of molecular biological, biochemical, and biophotonic analysis methods provides a broad spectrum of analytical methods for the qualitative and quantitative investigation of spatiotemporal changes in the cellular and molecular environment related to infection under highly controllable and physiologically relevant conditions in vitro.
This study is Project 10 of the SPP 2332 PoP.