Sphingolipids represent an important class of biomolecules that influence a wide range of biological functions. Implications of sphingolipids in diseases have garnered great attention in recent times and targeted intervention of sphingolipid turnover has proven to be a successful strategy in inflammation. However, its potential as a target in controlling infectious diseases at the level of metabolism and immune controls requires further definition. Incomplete elucidations of structure-to-function limit the ability to develop potent therapeutics. In order to address this limitation, a central platform for discussions and development of novel approaches through a multi-disciplinary effort is needed.

The international symposium "Sphingolipids in Infection 2022" is a forum dedicated especially to young scientists to establish network and career developments in the sphingolipid community through oral presentations and poster presentations. The goal of this symposium is to integrate scientists from diverse backgrounds to drive innovation towards sphingolipid-based research.
We very much look forward to meeting you in Würzburg!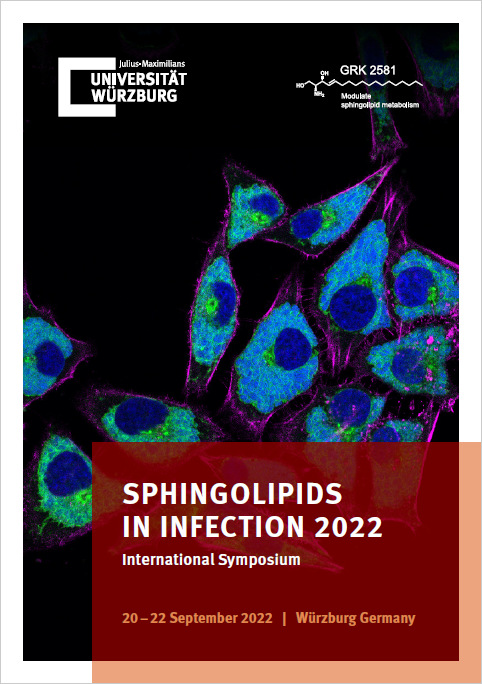 International Symposium Booklets
download your favorite version here