D: More Than "I Like It Very Much" – Digital Tools and Methods for Peer Feedback (Online)
| | |
| --- | --- |
| Date: | 12/01/2023, 9:00 AM - 4:00 PM |
| Category: | D2 |
| Location: | Online |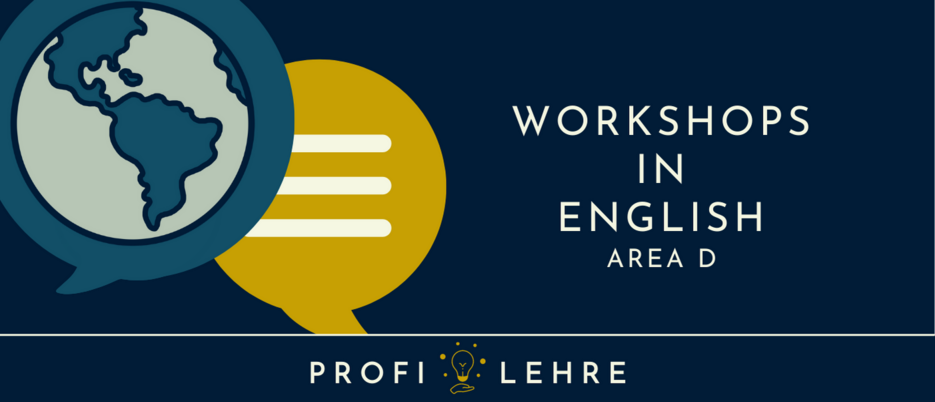 IN THIS COURSE, YOU WILL
identify the benefits and challenges of peer feedback,

use and evaluate digital tools to enhance teaching scenarios with peer feedback and

design and reflect upon your own teaching segments.
Feedback is an essential part of successful learning. Giving feedback is also a very time intensive activity. Teachers often don't have the resources to provide their students with as much in-depth-feedback as they want to. At the same time, students often work together anyway. Additionally, giving feedback and dealing with received feedback are essential key competencies in almost every field of work.
With peer feedback, both of these issues can be addressed at the same time. Ideally, students receive insightful and plenty of feedback while at the same time improving their feedback skills. Giving feedback in turn also enables students to reflect on felicity conditions for their own work. Giving feedback also requires specific competencies that must be acquired.
In this workshop we will address these particular topics and find out how digital tools can help us facilitate peer feedback processes. Together we will try out various methods in peer-feedback-oriented teaching scenarios and evaluate their use for our own teaching. We will further develop small sequences for our own courses and reflect our ideas in groups.
Course instructor: Sophia Hercher
IMPLEMENTATION
Date: Friday, 1 December 2023, from 09.00 to 16.00
Format:
Online (Zoom)
For this course, you need a WueCampus account. For instructions on how to create a guest account for participants from the PLP network, click here.
ORGANISATIONAL DETAILS
Participation fee: 35 € (Form of payment: bank transfer or internal billing. For internal billing, you can ask your chair [JMU only] whether the costs of this further training can be covered.)
Work units (Arbeitseinheiten): 8 AE in area D
Availability: There are only a few free places available.
This way to the registration form. Here you can also enter other courses for which you would like to register.