E: Beyond Mere Breakout Sessions: Ensuring Productive Cooperation in Online Learning (Online)
| | |
| --- | --- |
| Date: | 10/27/2023, 9:00 AM - 4:00 PM |
| Category: | E2 |
| Location: | Online |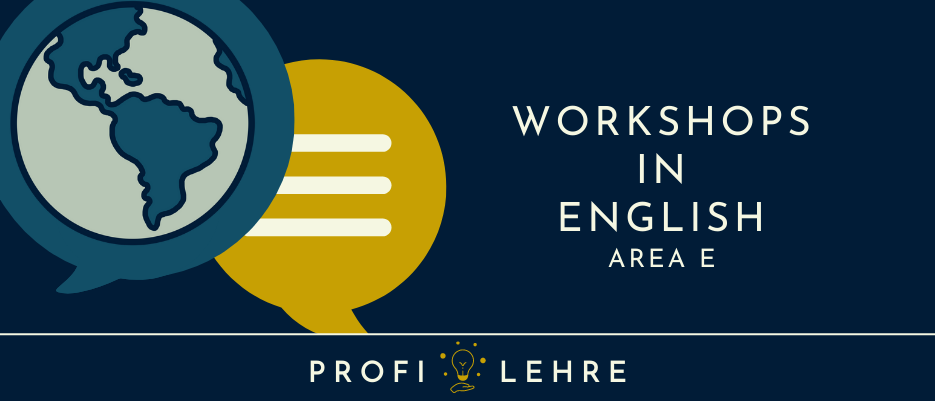 IN THIS COURSE, YOU WILL
use quick and easy methods and tricks for activation in an online classroom,
identify tools for cooperation and reflect on their use in your own teaching,
apply theoretical foundations for successful group work to your own task design,
exchange personal experience.
Productive cooperative learning strongly relies on interaction. This and other fundamentals of designing cooperative learning scenarios have been well-known long before the pandemic. Still, utilizing them in a productive fashion seems to have been difficult in these last semesters. Now that people are generally more used to digital settings, we should explore learning and teaching options
that go beyond the mere assignment to breakout sessions.
In this workshop we want to experience different well-established methods for cooperative work and evaluate in how far they can be implemented in a digital environment using easily accessible technology.
Together we will find out in how far the digital execution of these methods enables a strong promotion of interaction, a good sense of digital competencies and a productive learning environment. We will evaluate the pros and cons of using digital tools compared to non-digital tools and generate checklists and criteria that help us designing such scenarios in the future.
Course instructor: Sophia Hercher
IMPLEMENTATION
Date: Friday, 27 October 2023, from 09.00 to 16.00
Format: online (Zoom)
ORGANISATIONAL DETAILS
Participation fee: 35 € (Form of payment: bank transfer or internal billing. For internal billing, you can ask your chair [JMU only] whether the costs of this further training can be covered.)
Work units (Arbeitseinheiten): 8 AE in area E
Availability: There are enough free places available.
This way to the registration form. Here you can also enter other courses for which you would like to register.