Wie Hummeln Energie sparen
08/03/2006
Hummeln müssen normalerweise sehr viel Energie investieren, um ihre Körpertemperatur hoch zu halten. Sie sammeln daher nicht nur Blütennektar, sondern auch Wärme: Die Tiere fliegen nämlich vorzugsweise Blüten an, in denen der Nektar höher temperiert ist als bei der Konkurrenz - so sparen sie Energie.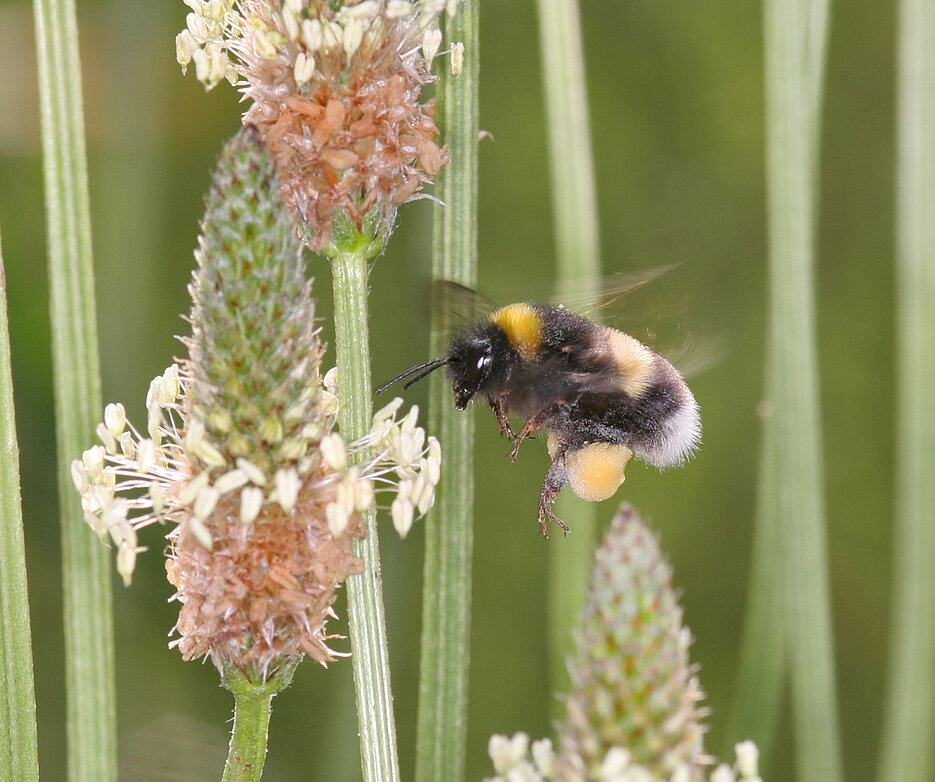 Hummel bevorzugen Blüten mit warmem Nektar. Foto: Helga R. Heilmann
Das berichtet Professor Lars Chittka (University of London), der von 1997 bis 2002 am Biozentrum der Uni Würzburg geforscht hat, in der neuen Ausgabe der Zeitschrift "Nature". Brigitte Bujok, Marco Kleinhenz und Jürgen Tautz vom Biozentrum haben ihren Ex-Kollegen bei dieser Publikation mit Bildmaterial unterstützt: Mittels Thermovision haben die Würzburger veranschaulicht, dass Hummeln die Nektar-Temperatur anhand der Blütenfarbe erkennen.
"Bees associate warmth with floral colour", Adrian G. Dyer, Heather M. Whitney, Sarah E. J. Arnold, Beverley J. Glover, Lars Chittka, Nature 442, Seite 525, 2006.