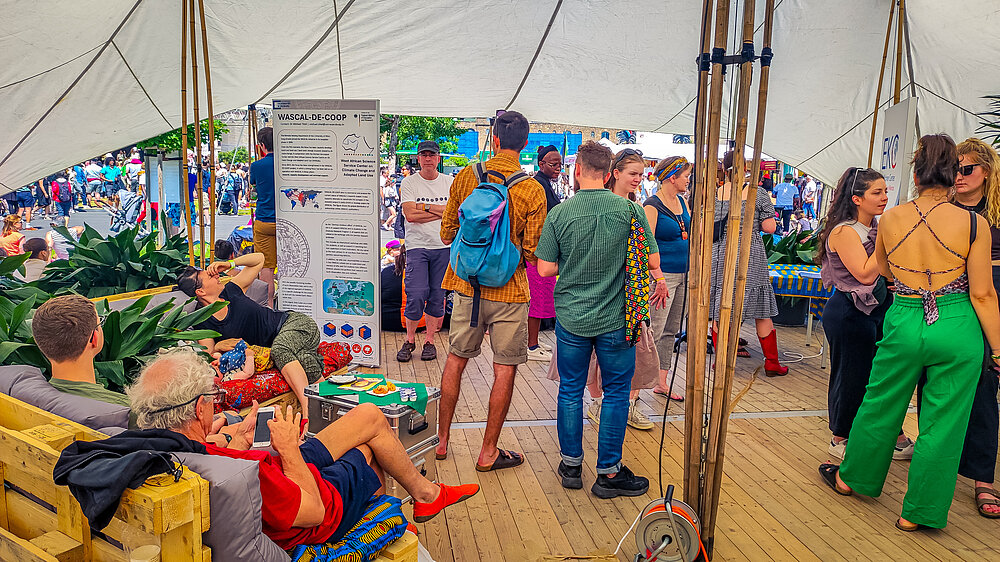 At the Africa Festival 2023, which took place from 26 to 29 May 2023 in Würzburg, the Forum Africa Centre was again represented with the university tent.
In the university tent, the Forum Africa Centre presented this year a poster exhibition on three Africa-related projects at the University of Würzburg.
The Else Kröner Center for Advanced Medical & Medical Humanitarian Studies Würzburg - Mwanza informed about the fight against schistosomiasis in Tanzania – a parasitic disease that affects more than 70% of the people living around Lake Victoria.

The Institute of Geography and Geology presented its projects on remote sensing in Africa.

Finally, the Chair of Museology presented the new project GreenMuseumHub: Sustainable Futures for Museums and Heritage Sites, a cooperation between Germany, Tunisia and Egypt.
We are happy about the numerous visitors and thank you for many interesting conversations. Special thanks go to the organizers Guido Fackler, Michael Thiel, Franziska Pietsch and many other helpers like Nicole Winter!