Research Pillar: AI for Life Science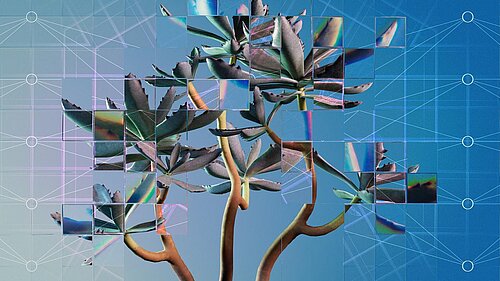 The research pillar AI for Life Sciences aims to bridge the gap between AI and the life sciences by applying the latest AI and machine learning techniques to a wide range of research areas in the life sciences. Researchers in this pillar use cutting-edge AI technologies to analyze complex data sets, extract meaningful information, and make predictions. The goal of this research is to gain new insights and knowledge about the natural world and to improve our understanding of life science problems.
Some of the specific research areas within this pillar include Environmental Science and Ecosystems focusing on using AI methods to understand complex ecological systems and preserve biodiversity. By analyzing diverse ecological data sets and employing advanced machine learning algorithms, researchers gain a deeper understanding of ecosystems, contributing to effective conservation efforts and sustainable ecosystem management. Medical Data Analysis is another area of focus, where researchers use AI to analyze medical data and extract information that can be used for disease diagnosis, treatment planning, and population health management. In Quantitative Single-Cell Biology, researchers use AI to study the mechanisms behind cell fate decisions, and how they are controlled in a multicellular organism. The Super-Resolution research area focuses on using AI to improve the resolution of images and videos.
This research will provide new insights, knowledge, and tools that can help in the fight against diseases, environmental challenges and more.
---