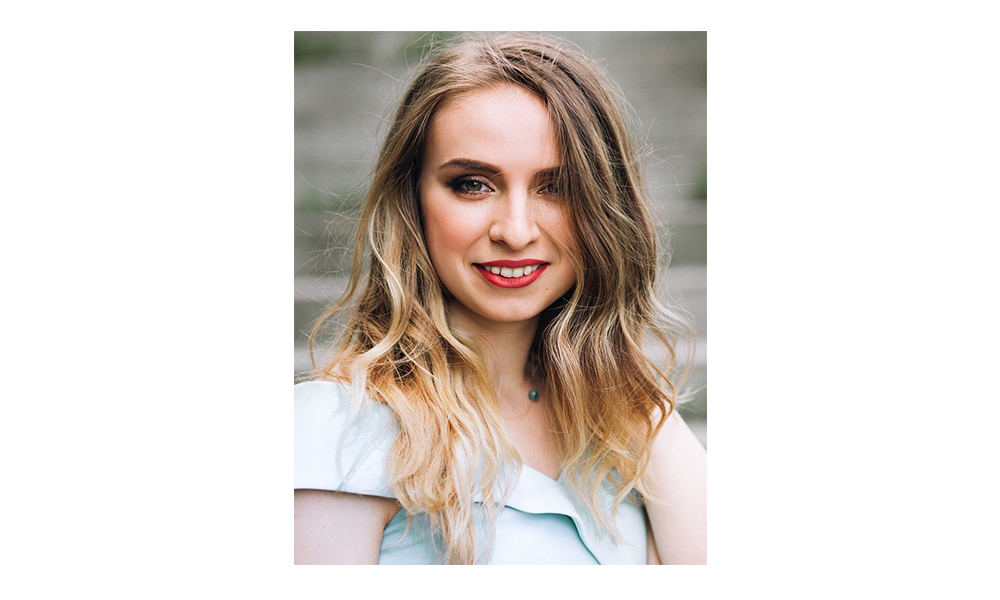 Aktuelle Tätigkeit

Freie Journalistin, u.a. bei YouTube-Kanälen von Xenia Sonchak und Irina Shikhman

Berufliche Interessen

Meine Forschungsinteressen liegen im Bereich, wie sich Youtube-Journalismus und etablierte Medien ergänzen.

Berufliche Stationen

2014 - Programmstudium an der Philosophischen Fakultät der Julius-Maximilians-Universität Würzburg

2015 - Bachelor of Arts, summa cum laude, Fakultät für Fremdsprachen und Internationale Beziehungen der Lomonossow-Universität, Moskau

2017 - Master of Arts, summa cum laude, Fakultät für Fremdsprachen und Internationale Beziehungen der Lomonossow-Universität, Moskau

2017 - Programmstudium an der Fakultät für Medienwissenschaften der Humboldt Universität, Berlin

2017 - Internationales Parlaments-Stipendium des Deutschen Bundestages

2017-2019 - Leiterin der Abteilung für Special Projects und Soziale Netzwerke der RIA Novosti, Moskau

Aktuell: Senior Redakteurin beim YouTube Kanal von Xenia Sobtschak
Wie würden Sie den Begriff Identität beschreiben - was ist Identität für Sie? (welche Begriffe spielen für den Begriff eine Rolle: Sport, Nationalität, Geschlecht, Beruf, Alter, Gewohnheiten)?
Früher hätte ich Identität beschrieben als die Werte, die das Leben eines Individuums bestimmen, ein Wesenskern. Doch heute wird Identität auch kollektiv verstanden. Deshalb glaube ich, dass der Begriff Identität am besten mit der Formel «ich, wir und die anderen» beschrieben werden kann.

Mit welcher Kultur (nicht Nationalität; Werte/Sitten/Traditionen/Region/Wohnort, Land, in dem Sie wohnen, ...) identifizieren Sie sich? Was ist besonders wichtig für Sie?
Da ich einen grossen Teil meines Erwachsenenlebens im Ausland als Studentin verbracht habe, identifiziere ich mich sowohl russisch als auch international. Zu Hause fühle ich mich natürlich in Russland, aber was die Werte angeht fühle ich mich eher kosmopolitisch.

Inwiefern hat Ihr Deutschlandaufenthalt Ihre Identität erweitert/verändert (z. B. durch Abgrenzung oder Annährung zu den 'Deutschen', Austausch und Weitergabe der eigenen kulturellen Werte, ...)?
Mein Deutschlandaufenthalt hat meine Identität ganz verändert - zum Zeitpunkt als ich zum ersten Mal nach Deutschland gekommen bin, hatte ich keine Erfahrung oder Kontakte im Ausland. Durch intensiven Austausch sowohl mit den deutschen, als auch mit den internationalen Studenten, habe ich geschafft, diese kulturellen Scheuklappen loszuwerden. Dabei habe ich meine eigenen Werte behalten; zudem hatte ich die einzigartige Möglichkeit, sie weiterzugeben.

Was wären aus Ihrer Sicht Maßnahmen, die die Annährung und den Austausch zwischen der russischen und der deutschen Kultur vorantreiben könnten?
Meiner Meinung nach ist Studentenaustausch einer der Schlüsselfaktoren - je intensiver er wird, desto schneller könnten wir die heutige politisch bedingte Distanz überwinden. Dabei könnte die Visa-Liberalisierung für z. B. Jugendliche unter 30 Jahren wesentlich helfen.
Как бы Вы описали понятие «идентичность» - что такое идентичность для Вас? (какие понятия важны: спорт, национальность, пол, профессия, возраст, привычки)?
Раньше я бы описал идентичность как ценности, определяющие жизнь человека, суть бытия. Но сегодня идентичность понимается также коллективно. Вот почему я считаю, что термин «идентичность» лучше всего можно описать формулой «Я, мы и другие».

С какой культурой (не национальностью, но ценностями / обычаями / традициями / регионом / местом проживания, страной, в которой живете, ...) Вы себя идентифицируете? Что особенно важно для Вас?
Поскольку я провел большую часть своей взрослой жизни за границей, будучи студентом, я идентифицирую себя как с русскими, так и с иностранцами. Я, конечно, чувствую себя в России как дома, но когда дело касается ценностей, я чувствую себя более космополитом.

Насколько ваше пребывание в Германии повлияло на вашу идентичность? Изменило ли оно ее (например, сыграло ли роль сближение с «немцами» или, наоборот, отдаление от них, сыграл какую-то ли роль обмен культурными ценностями, ...)?
Мое пребывание в Германии полностью изменило мою личность - когда я впервые приехал в Германию, у меня не было опыта и контактов за границей. Благодаря интенсивному обмену как с немецкими, так и с иностранными студентами мне удалось избавиться от этих культурных шоры. При этом я сохранил свои собственные ценности; У меня также была уникальная возможность передать это.

На ваш взгляд, какие меры могли бы способствовать сближению русской и немецкой культур и культурном обмену между Россией и Германией?
На мой взгляд, обмен студентами - один из ключевых факторов: чем интенсивнее он становится, тем быстрее мы преодолеем сегодняшнюю политическую дистанцию. Например, либерализация визового режима может существенно помочь молодым людям в возрасте до 30 лет.