Nachruf auf Prof. Dr. Hans G. Monissen
05/21/2021
Am 30.04.2021 verstarb Professor Dr. Hans G. Monissen. Der international anerkannte Wissenschaftler war von 1984 bis 2004 Inhaber des Lehrstuhls für Volkswirtschaftslehre, insbesondere Allgemeine Wirtschaftspolitik an der Universität Würzburg.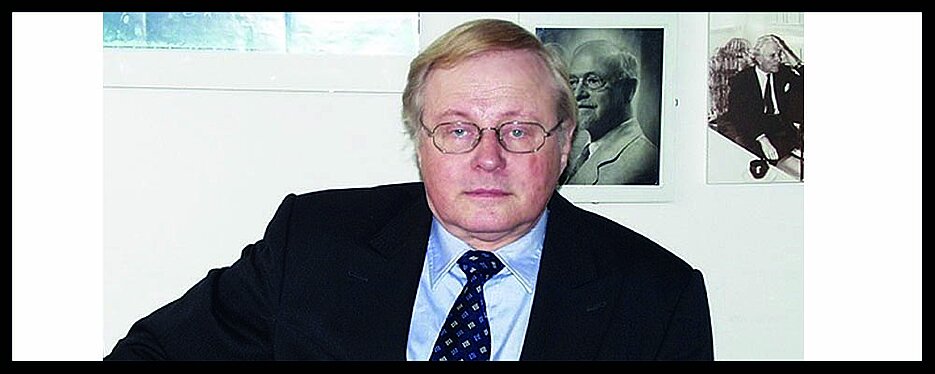 Prof. Dr. Hans Georg Monissen - Foto von Prof. Dr. Hans Georg Monissen (Bild: Pressestelle / Universität Würzburg)
Nach dem Studium der Wirtschaftswissenschaften und der Soziologie an der Universität Köln arbeitete er zwei Jahre als Referent für Geld und Kredit am Rheinisch-Westfälischen Institut für Wirtschaftsforschung in Essen. Als Fulbright-Stipendiat studierte er anschließend an der University of Notre Dame, wo er den Master of Arts erwarb. Es folgten die Promotion an der Universität Hamburg und die Habilitation an der Universität Konstanz. Nach Lehrstuhlvertretungen an den Universitäten Göttingen und Heidelberg übernahm er 1975 eine Professur an der Universität Münster. Von 1976 bis 1984 war er Inhaber des Lehrstuhls für Geld und Kredit an der Universität Gießen. An der University of Dallas in Irving, Texas, lehrte er 1979 als Gastprofessor.
US-Forschungsaufenthalte verbrachte Professor Monissen am Center for Study of Public Choice der George-Mason-University, die damals von James M. Buchanan (Nobelpreisträger von 1986) geleitetet wurde. Durch die Freundschaft mit Prof. Monissen war der Nobelpreisträger ein häufiger Besucher der Universität Würzburg.
Zahlreiche Publikationen in nationalen und internationalen Zeitschriften basieren auf Prof. Monissens Arbeitsschwerpunkten "Public Choice Theorie" sowie "Theorie der Wirtschaftspolitik, Makroökonomie und Stabilisierungspolitik" und "Probleme der Preistheorie".
Seit Beginn seiner Lehrtätigkeit in Würzburg organisierte Prof. Monissen ein Gastvortragsprogramm, das weit über 100 international anerkannte Wissenschaftler zu Vorträgen an die Alma Julia brachte. Viele Jahre lang war er an unserer Fakultät für den Studierendenaustausch mit US-amerikanischen Universitäten verantwortlich. In der universitären Selbstverwaltung engagierte er sich seit Beginn seiner Tätigkeit als Mitglied des Fachbereichsrates unserer Fakultät. Er übernahm für viele Jahre die Geschäftsführung des Volkswirtschaftlichen Instituts und war Dekan sowie Mitglied des Senats der Universität.
Prof. Monissen blieb unserer Universität bis zu seiner Emeritierung im Jahr 2004 treu. Er begeisterte seine Studierenden durch seine interessanten und anschaulichen Lehrveranstaltungen und hielt mit ihnen auch noch lange nach Studienabschluss Kontakt.
Wir gedenken Herrn Prof. Dr. Hans. G. Monissen und erinnern uns gerne an die gemeinsame Zeit mit ihm, an sein Schaffen und Wirken für die Julius-Maximilians-Universität sowie für die Region in und um Würzburg.
Quelle: https://www.wiwi.uni-wuerzburg.de/aktuelles/news/single/news/professor-dr-hans-g-monissen-ist-am-30042021-verstorben/