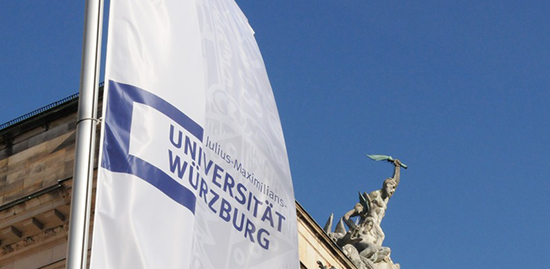 The faculties of the University of Würzburg
Quality in Diversity
Looking back at the development of the university from the original four faculties (Theology, Law, Medicine, and Philosophy) to today's ten faculties, one can see a widened spectrum of opportunities that offers students balanced, broad, and high-quality courses of study.
1582: The university opens its doors with departments of Theology and Philosophy and soon expands to include schools of Law and Medicine.
1878: The Faculty of Philosophy is divided into the histirico-philosophical and mathematical-scientific departments.
1937: The mathematical-scientific department becomes the university's fifth faculty.
1968: The Faculty of Law and Political Science is divided into two separate entities: the School of Law and the Faculty of Economics. At this point the university is comprised of six faculties.
1972: The former College of Education is integrated into the university as the Faculty of Education.
1974: As a result of governmental reforms issued for all institutes of higher education in Germany, the university is restructured to include 13 faculties.
1977: The Department of Education is dissolved and the 12 remaining faculties are integrated into the current university structure.
2007: The university is restructured to include ten faculties.
2014: The Faculty of Arts II changes its name into Faculty of Human Sciences. The Faculty of Arts I from now on is called Faculty of Arts. Historical, Philological, Cultural and Geographical Studies